Tents for Troops is a nationwide program that connects active members of the military with RV parks and campgrounds. Nearly 300 participating parks in 47 states provide a welcome opportunity for active military members to tent or RV at some of the finest parks in the US for a minimum of two nights, complementary upon making advance reservations and presenting Military ID at check-in.
Founded by Charlie Curry, developer of Toutle River RV Resort in Washington state, Curry began offering free nights to military members at his own park about nine years ago. At that time, he was managing a band of Australian musicians who had recorded a song titled "Children of America" that was a tribute to the soldiers, sailors, marines and airmen who had protected the island country.
"After I heard the song, I thought to myself here these kids from Australia were doing more to honor our military than I was, and that's when I came up with the idea that became Tents for Troops," said Curry.
The Tents for Troops program is active. The majority of users are young families with one or two children. Approximately 50% camp in RVs and 50% camp in tents. "They are great guests. In fact, they build extraordinarily positive word of mouth for the park and the program as they share their T4T experience with other campers," said Curry. "The goodwill benefits associated with this gesture far outweigh any site revenue lost and the Facebook publicity by celebrities such as Bret Michaels, Dolly Parton, and Willie Nelson add even more cache to the parks and the program," Curry added.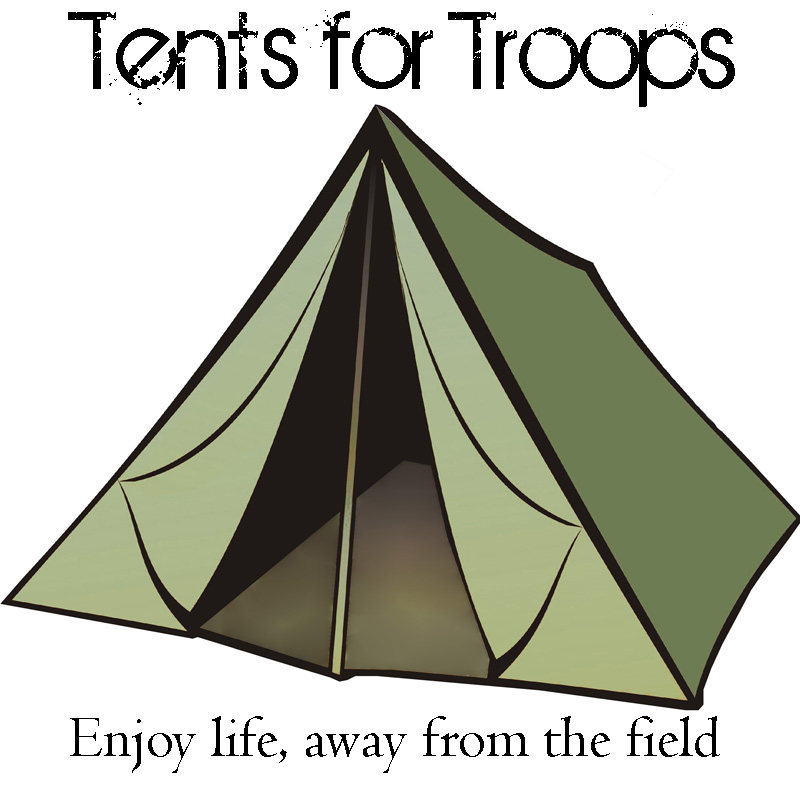 Giving back to those that stand ready to defend our freedom aligns with freedoms the outdoor industry holds near and dear. Enjoying the great outdoors, creating a new generation of campers, and promoting quality family time are joys everyone should experience. That's why parks join our program and take advantage of this tangible way to say "thank you for your service".
Read a Tents for Troops write up in Woodall's Campground Management